The Vibrating Fluidizer for silos and hoppers prevents the formation of vaults or bells by keeping the dry bulk materials being discharged constantly in motion. It prevents clogging, void formation and compaction by forcing the product to flow uniformly.
It is commonly used in the discharge of storage silos, bag filters, hoppers and weigh hopper scales.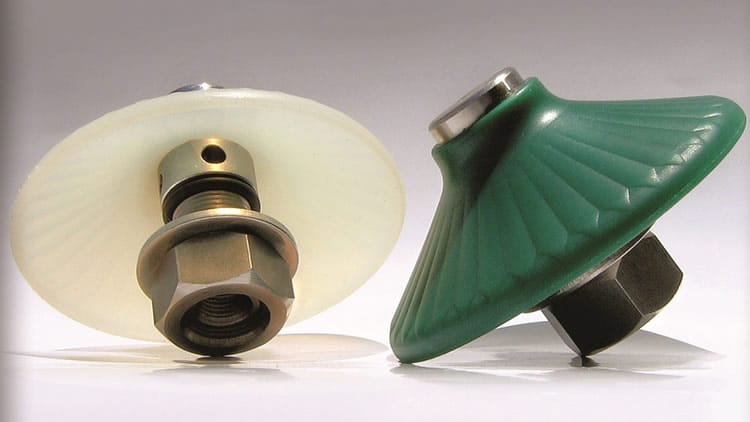 Some of the reasons why our silo vibrator works where others have failed are:
The aeration loosens the product, allowing it to flow more easily.
The vibrator's membrane forces air to move along the silo wall, detaching the product and ensuring thorough emptying.
The smvibration maintains the flow of the product, without allowing it to compact or clog.
Know why our silo fluidizers are your best choice:
They have a sanitary design.
Unlike vibrators made of textile material, the silicone disc does not absorb moisture that can cause mold and mildew to develop.
The silos or hoppers can be washed and cleaned without having to wait for the textiles to dry.
They have a solid silicone disc.
The food-grade disc resists hardening, cracking and tearing.
It withstands temperatures up to 170°C.
Available in green or white color.
Prevent clogging of airways.
Discs close against the silo wall and prevent the air ducts from clogging with product.
Perfect for all types of silos.
Fit both conical and square hoppers.
They do not cause damage to the silo like external vibrators.
Easy to install.
Economical.