The EFNC Cooler Dryer, allows efficient drying and cooling of products, with high energy savings.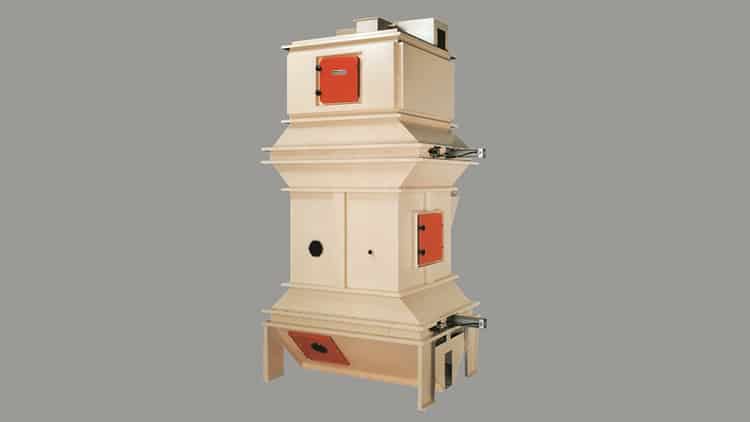 The dryer section is made of thermally insulated stainless steel.
The cooler acts by countercurrent with the use of the temperature of the grain, so that the drying continues in the cooling sector, thus saving energy used in the drying process.
The unloading system achieves a homogeneous descent of the product and a complete emptying, guaranteeing a hygienic process. Both dryer and cooler sections are equipped with a bearing-mounted slide discharge system.
Minimal condensation in the pipes and in the cyclone, thanks to the unified suction of the dryer and the cooler.