DMB volumetric meter is used to extract constant hourly volumes of product from storage silos. Thus, by placing several volumetric meters in different hoppers it is possible to make very precise percentage mixtures.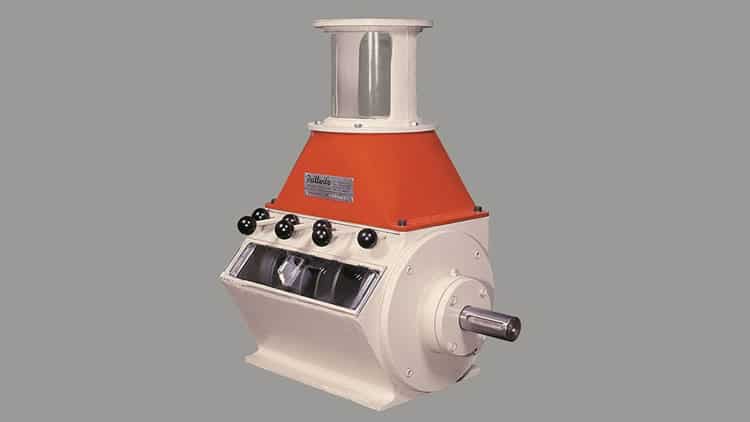 Its principle of operation is based on the fact that when rotating, cells of different sizes are filled and discharged at the end of the rotation. By opening or closing them, the flow can be regulated from 100% to 1% of the maximum capacity with 1% steps. The fact that the cells have fixed volumes guarantees their high precision compared to the system in which the dosed volume is varied by varying the width of the cells through handwheels.
Normally supplied in cast iron, however it can be built in stainless steel or other material.